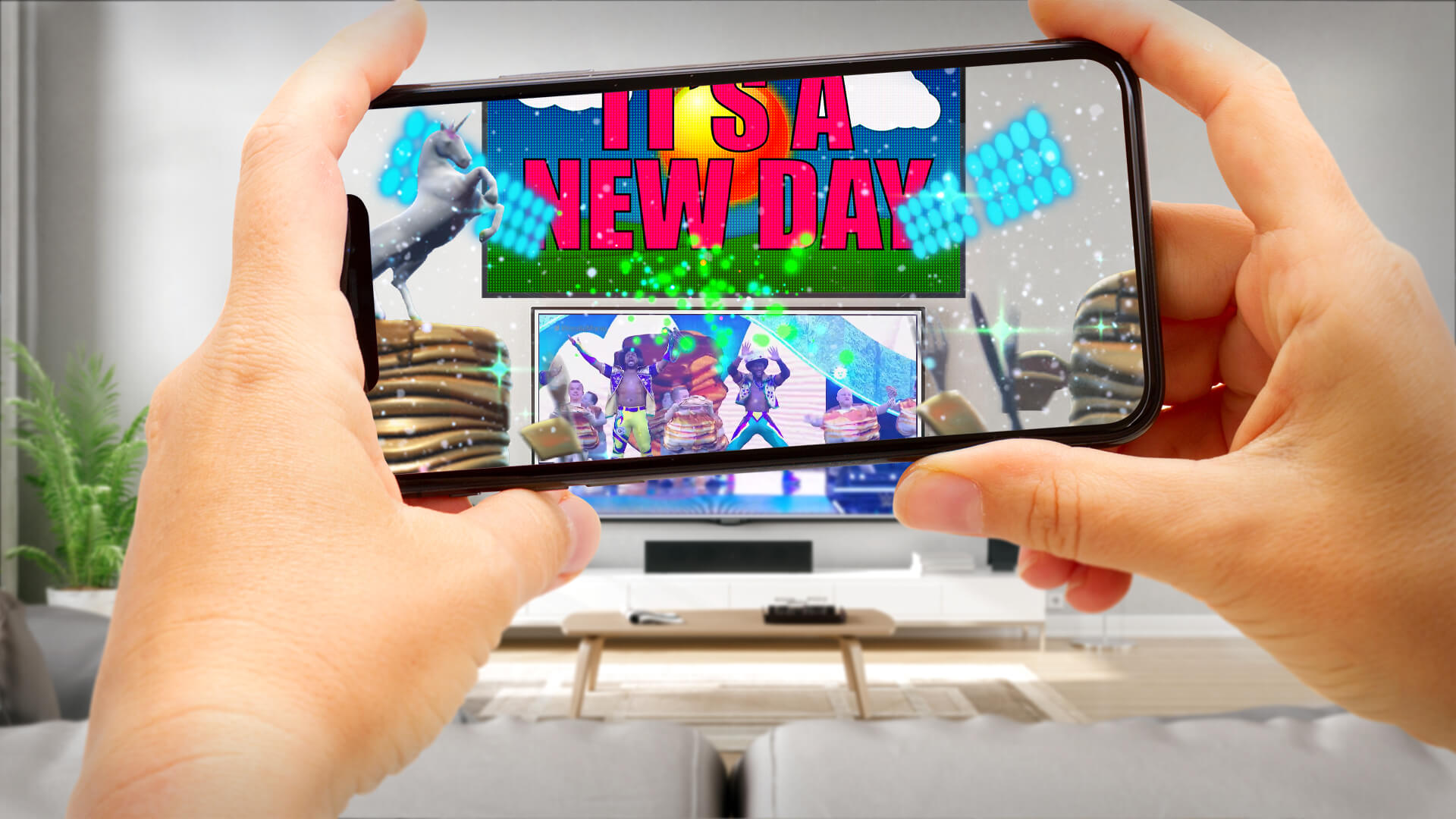 ---
Neo-Pangea and eyecandylab tag-team an Augmented Reality experience that lets WWE fans appreciate a match in a thrilling new way.
The heart-thumping spectacle of a WWE match is the kind of electrifying entertainment that has captured the fandom of millions of people worldwide. Particularly adrenalizing are the eye-popping theatrics that the WWE Superstars stage when entering the arena.
The WWE teamed up with technology partner eyecandylab and creative partner NeoPangea to create an Augmented Reality proof of concept. This experience gives fans a free front row seat to an enhanced arena experience that brings the furious fanfare of lasers, fog, Titantron graphics, and pyrotechnics directly to their living rooms.
Incredible AR video sync technology allows augmented graphics to pop out of the television set while staying in lock-step with the broadcast. The public demonstration at the 2019 WWE Business Summit showcased the popular Superstar tag-team The New Day, with their wild entrance shenanigans and positivity!
This initial AR proof of concept is just WWE's first steps into true immersive engagement and herald's the promise of XR technology to bring sports-entertainment exploding through the TV.