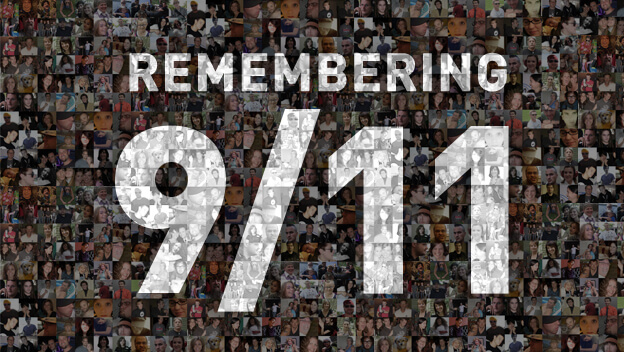 ---
After a moment in history as monumental as 9/11, the simple question "Where were you when..." can trigger a flood of emotions and memories. This application expands that moment of reflection into a world-wide conversation, weaving a rich tapestry of unity and strength from the threads of our collective grief.
"Remembering 9/11" allows visitors to post brief accounts of their 9/11 experiences and mark their stories with location-specific tags to be featured on the interactive map. Visitors to the application may view all submissions or filter to view only posts made by their Facebook friends who are represented on the map with a blue tag. By clicking on a tag, visitors can read, like, comment on and share that story. The application will be available worldwide in nine languages, allowing global participation from Facebook users who will be able to pitch in with unique perspectives. The "Remembering 9/11" app is currently available in English as an open beta preview version, and will be launched internationally on Monday, August 8.
The launch of the "Remembering 9/11" app is timed with the premiere of Remembering 9/11 Week on National Geographic Channel, which begins Sunday, August 28, in the U.S., with global premieres to follow throughout fall 2011. For additional information about NGC's Remembering 9/11 Week programming, including exclusive behind-the-scenes videos and interactive features, visit www.natgeotv.com/9-11.
"Social networks like Facebook have changed the way we experience the world and share stories, particularly in the face of large-scale events like 9/11," said Brad Dancer, senior vice president of research and digital media for National Geographic Channel. "By inviting people to reflect on and share their personal memories with their networks of Facebook friends and beyond, the "Remembering 9/11" app taps into the best of social networking — real-time social interaction between users — and creates a collective, living narrative of an unforgettable day that changed so many lives."
To become part of this global memorial please visit http://apps.facebook.com/remembernineeleven/
National Geographic Channel U.S. (NGC)
Based at the National Geographic Society headquarters in Washington, D.C., the National Geographic Channel (NGC) is a joint venture between National Geographic Ventures (NGV) and Fox Cable Networks (FCN). Since launching in January 2001, NGC initially earned some of the fastest distribution growth in the history of cable and more recently the fastest ratings growth in television. The network celebrated its fifth anniversary January 2006 with the launch of NGC HD, which provides the spectacular imagery that National Geographic is known for in stunning high definition. NGC has carriage with all of the nation's major cable and satellite television providers, making it currently available in more than 70 million homes. For more information, please visit natgeotv.com.
Neo-Pangea
Neo-Pangea is an innovative digital agency that specializes in digital video production, Web design, 3-D design, interactive experiences and live-environment multimedia. It has created successful promotions for Fortune 100 brands across the globe such as National Geographic Channel, Comcast and Wal-Mart. For more information, visit neo-pangea.com.