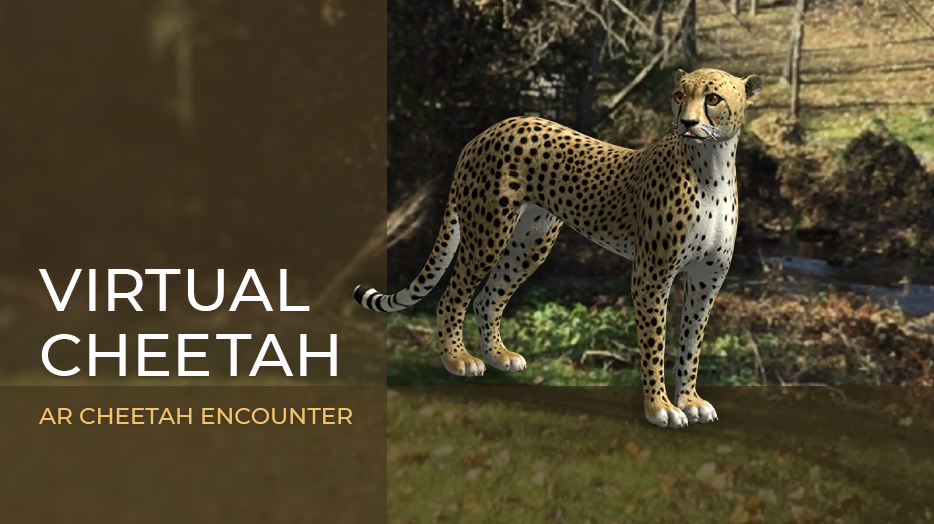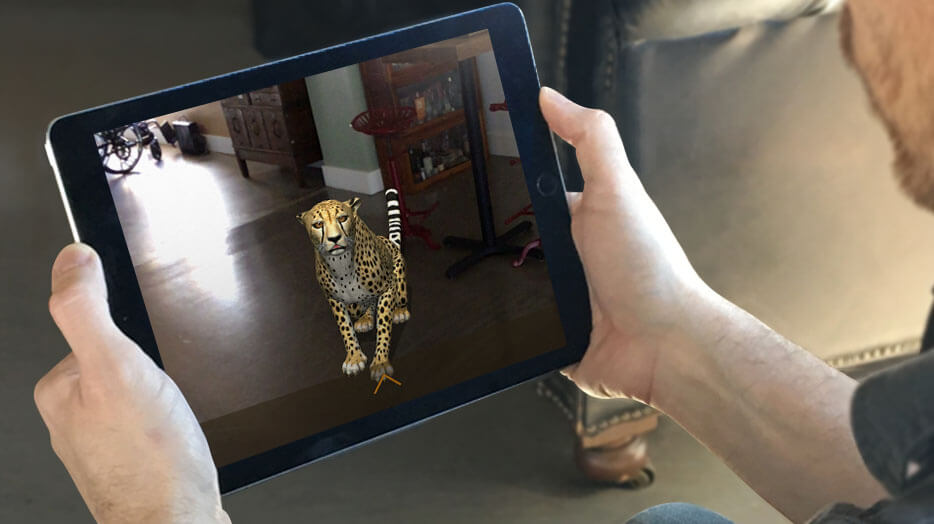 Interact with a virtual cheetah up close using augmented reality and help the Cheetah Conservation Fund to  #SaveTheCheetah.
Cheetahs, although fascinating and majestic, are in constant threat of extinction from habitat loss, human/wildlife conflict, and illegal wildlife trade. We set out to present audiences with an up close and personal look at their challenging story of survival and the charming intrigue of these big cats. Modeled after real cheetah behavior, this big cat will keep an eye on you and react as you move around. If observed from afar, the artificial intelligence in our virtual cheetah will behave as if no one is watching. However, if you get too close, this apex predator may become uncomfortable and aggressively defend itself.
To learn more about cheetahs and the challenges that they face, augmented reality facts can be activated for audiences to discover more about the regions where cheetahs live, their diet, population, stats, and the harmful effects of illegal pet trade. To document their encounters and spread awareness about cheetah conservation, app adventurers are encouraged to use the camera feature to take photos that can be saved and shared on social media using #SaveTheCheetah. This cutting-edge augmented reality experience uses the magic of Apple's ARKit to create the illusion that you're sharing a physical space with this endangered creature.
---
Help #SaveTheCheetah by

Using Augmented Reality
With fewer than 8,000 living cheetahs in the wild, it is critical to raise awareness of the declining numbers of this amazing species. Beginning December 4, the Cheetah Conservation Fund offers you a chance to interact with the majestic cheetah for a thrilling and safe visit in honor of International Cheetah Day.
---
Total Award Items: 1
Total News Items: 0
Total Items Combined: 1
---
---